Creating an appealing and relevant web design is the foremost requirement for a business to excel online. It is important for any business to create an efficient website that presents information in illustrated and precise manner.
At The Obv.me, we have a talented and creative team of web designers who work consistently to transform your vision into reality. Our core designer team specializes in mock-up creation for web & mobile applications, user interface wire frames, PSD to HTML slicing and have rich knowledge in HTML5 mark-ups. Our web designers and developers follow standardized guidelines laid down by W3C for web, Apple for iOS, and guidelines for android applications. Our web designing team understands the requirements of different businesses and caters to all the needs with full enthusiasm.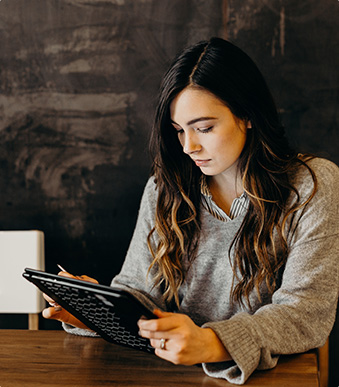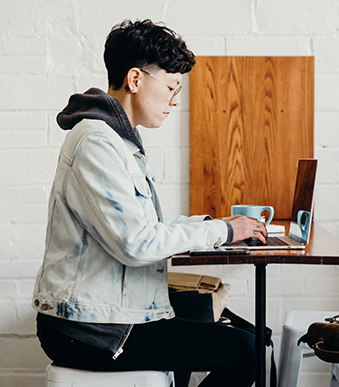 01
Custom web designs that will make the website function as per client's satisfaction
Custom integrations with specific modules depending upon basic requirements of your business
PSD to HTML conversion services with pixel perfect HTML/XHTML pages
Marketing of your website on internet by using through techniques like search engine optimization, social media marketing
Creating responsive website designs compatible to the screens of all dimensions
Our designers specialize in graphic web designs, landing page designs and banner designs
Our web design company has proven track record of delivering customized designs matching client's requirements at all ends. With your creative, clean and organized website design you can impress, retain and turn visitors into consistent users.
02
IMPROVE PAGE LOADING TIME: Our web design experts improves the page loading time, keeping it below 3 seconds, with latest technical processes, without compromising the beauty and excellence of designing.
MARKUP Our HTML markups are 100% hand-coded by our experts. They follow present industry standards and are vetted by senior developers to ensure complete compliance.
W3C COMPLIANT: Our HTML code is W3C compliant, enhancing the overall performance of the website.
INTEGRATION: Irrespective of the nature of PSD to HTML conversion (email templates or website layout), our solutions integrate with latest industry software.
PIXEL PERFECTION: The HTML rendering is pixel perfect which ensures the maintenance of PSD quality files. The code is light and fast.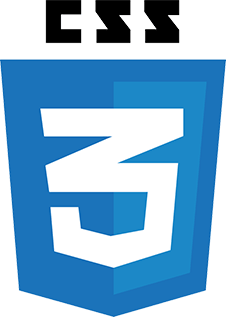 03
SEMANTIC MARKUP: Semantic or commented markup is offered to ensure future customization with new projects.
MULTIPURPOSE MARKUP: The Sketch to HTML files are cross-device and cross-browser compatible, and organized over various coding platforms.
SMALLER FILE SIZE: Resultant HTML file is smaller in size and loads faster. We optimize the code and CSS for SEO purposes.
MANUAL CODING: All the HTML codes are manually created, building XHTML properties from scratch.
ADVANCED COMMUNICATION: Our team deploys advanced communication system to ensure you're constantly on the development loop, encouraging feedback and changes.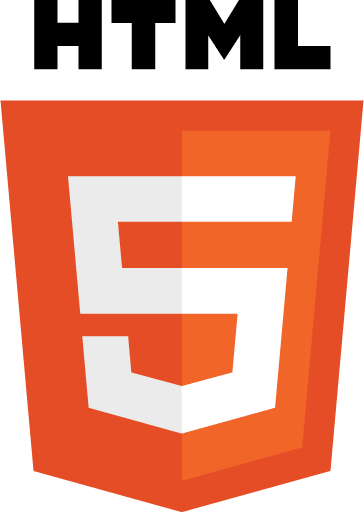 04
SEO SEMANTIC: Our code markup complies with SEO standards, boosting your website presence in the search engines naturally.
RESPONSIVENESS: The HTML5 code is mobile responsive and requires minimal coding. They are checked against devices for compatibility.
HTML5 MARKUP: All the codes are manually created by the expert team, a certain advantage for you against companies employing machine coded HTML.
PAGESPEED OPTIMIZATION: Get the highest page loading speed in the industry with our conversion services. A minimum page loading score of 85% is guaranteed.
CMS MARKUP: All our HTML5 filles suits the CMS platforms readily available, removing the need for you to create different CMS compatible files. Seamlessly use our files on softwares like Drupal, Joomla, WordPress and more.

05
PIXEL PERFECTION: Team ensure pixel precise conversion with hand coding and LESS CSS coding. The final version is an exact match of the design.
SOFTWARE INTEGRATION: Our designs can be implemented with all CMS, blogs, and shopping carts.
COMMENTED HTML: Team employs highest valid W3C markup, complying with SEO semantic coding and shorthand CSS. Working with your old code for re-slicing is possible.
06
RESPONSIVE DEVELOPMENT: Tested for compatibility and technical standards for compliance. Pixel perfect and cross browser compatible with strong in-house QA department.
QUICK TURNAROUND: Our team is Six Sigma certified and irrespective of the operational timezones, the team is available for a quick and valuable turnaround schedule.
CERTIFIED DEVELOPERS: One of the best SASS development team is here. Rendering file quality files for maximum website display is maintained. We deal with file formats such as PDF, Sketch, PNG, JPG, AI and more.